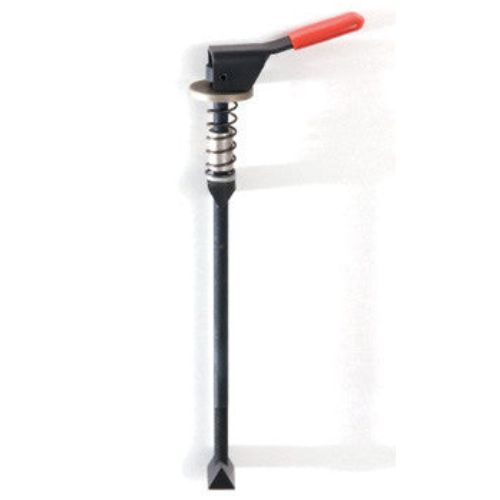 Hegner Quick Release Tension Rod for M14-E, M18-V, and M22-V
✓ We Are the Exclusive Hegner Dealer in the U.S.
✓ Lowest Price Guaranteed + No Sales Tax
✓ Ships out next business day
✓ Questions?
Give Us A Call: 1-800-727-6553
---
Hegner Quick Release Tension Rod
This Part is currently on backorder from overseas.  We will ship orders ASAP after we receive them. Current ETA mid January 2024.
This quick-release tension rod is now standard on new Multimax 14-E models.  (A heavy-duty version is standard on our commercial production model, the Polymax.)
The further good news:  this part is easily retrofitted to earlier 14",& 18" HEGNER Multimax models and earlier Polymax models which lack a quick tension-release mechanism.  If you own a Multimax-2, Multimax 14-E, Multimax 14-S, Multimax 14-V, or a Multimax 18-V without the front tension-release system, you can upgrade your saw to add this highly desirable feature!
This new tensioning system simply replaces your old nob-style rod, and takes only minutes to install.
Set tension exactly the same way as with your old tension rod:  it can be loosened or tightened even with the machine running at full speed.  But instead of uncranking and then re-tightening the knob for each blade change, you simply flip up the lever to fully release the tension, change the blade, then just flip the lever back into horizontal position to apply tension, and you're good to go!
Installs in only minutes using 3mm Allen wrench.
---
Share this Product
---
More from this collection