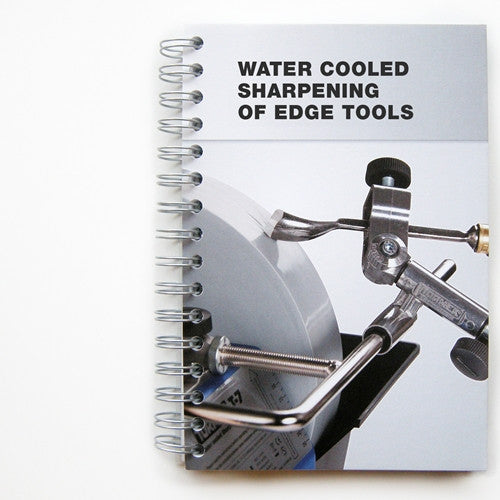 ---
Tormek Handbook HB-10

:
Content
This comprehensive Tormek Handbook explains the basics of edge tool sharpening in terms anyone can easily understand, even with zero prior knowledge of the process.   
Topics include Grinding and Sharpening, Edge Angle and Bevel Angle, Dry Grinding and Wet Grinding, Vertical and Horizontal Grinders, Hollow Bevel, Grinding Direction, Grinding Pressure, Tool Rests and Grinding Jigs, Honing, Sharpening Techniques for Carving Gouges and V-tools and Sharpening Techniques for Turning Tools.
The handbook provides detailed visual and written instructions, and also includes useful hints in its description of Tormek's unique method of grinding, sharpening and honing. More than 500 line drawings show, step by step, how best to sharpen most types of edge tools.
And with its excellent cross-referencing, you can easily find the section you need based either on the tool you wish to sharpen or the jig you are using.
This handbook is your "key" to unlocking the full value of your TORMEK!
The book is enclosed free of charge with each new TORMEK T-8 and T-4 machine.
---
Share this Product
---
More from this collection